Buying a house during a pandemic is good or bad?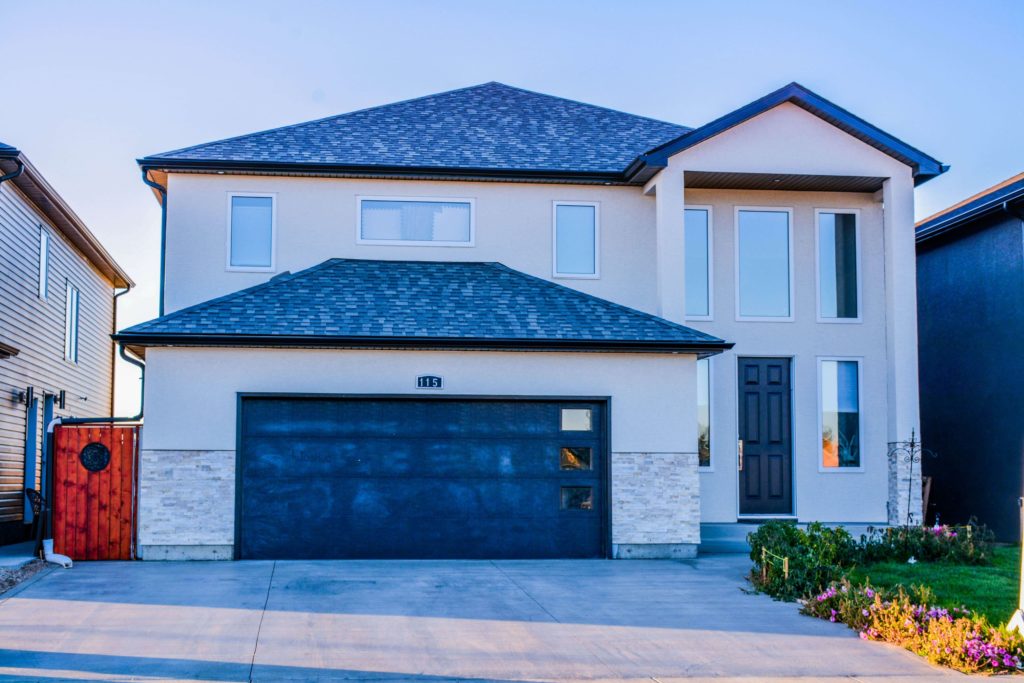 Buying a house is a major commitment. A lot of people might be wondering if it is still wise to buy a house during a pandemic. Watching the news, it might somehow be an untimely decision to make. Guidelines like:
•  Stay at Home
•  Social Distancing
•  Avoid social gatherings
Seem to abuzz the television and radio news nowadays. However, these guidelines might prove to be a difficult undertaking if you're currently residing in an apartment building. If you're starting to be anxious about your family's welfare in the coming months, buying your own house might just be the best option now.
Builders in Saskatoon are aware of these flooding inquiries thus custom home builders are doubly busy answering queries about pricing and quotation, keep reading and you might want to know why.
THE TIMING IS RIGHT
Moreover, home construction companies are aware that these inquiries might not be converted to a sale right away as most of the buyers tend to penny-pinch during this time, but things might change any time soon.
If you happen to talk to home building contractors, they are in-sync in telling you why this will be the best time to invest in buying your own dream house.
Luxury home builders are quick to adjust in the signs of the times; thus, the prices are very competitive as we speak.
According to CBC Radio's "The Morning Edition," prices of houses have significantly dropped by 5.1 percent on a year-on-year basis (March 2019 compared to March 2020). Just like previous pandemics, the economy is expected to bounce back in a couple of months which means, needless to say, will also include the prices to be back or even higher as it was pre-pandemic. House building companies all agree to this foresight and are most convinced that the best time to buy is — NOW.
Now let me give you a list of some reasons why the timing is just perfect for you to make that bold move — totally bold! but you might just thank me for this piece of information. Builders in the Greater Toronto Area acknowledge your gratitude in advance.
HEALTH IS WEALTH
We have heard this adage since time immemorial. Very short, sweet, and concise yet spot on!!!
Avoiding groups or congregations is harder to achieve when you live in a big community, like when living in an apartment building as most families do when starting out, home construction companies can vouch for that.
Going through the same corridors or passageways as all the other people in the building makes you go frantic, not to forget the many things people touch all the time —
•  Doorknobs
•  Stair handrails
•  Elevator buttons
The list could go on and on.
Catching the virus sounds scary but besides that, it's the opportunity of not being able to earn while you are under quarantine or worse, hospitalized — home-building companies already considered these scenarios.
It is true that Canada's health care is one of the best in the world; however, the expenses don't stop when you get down with a disease during a pandemic. Better make sure that you are in tip-top shape if you want to stay on top of your health.
Our good health is our real wealth. BUYING your own house is money well spent.
THE BENEFITS OF HOME OWNERSHIP GO BEYOND HEALTH
Having your own home during a pandemic is also beneficial. All the more if you live with your kids or anyone who is immune-compromised. We all know that they're the most vulnerable in catching the virus.
Worse, anyone can become carriers who will also spread to other people living in a closed living facility. Whilst having your own home, it is very easy to literally stay at home and shut the doors. Luxury home builders make sure that you have reasons for you to stay at home.
Sharing common areas in a building can really pose a great threat. Of course, setting standards on how to disinfect these areas can be put in place,
— BUT LET'S BE HONEST, NOT ALL OF THESE BUILDINGS DO *wink, wink
However, we cannot discount the fact of human intervention and differences in standards of cleanliness.
While if you have your own home, these protocols can be exercised and you are not dependent on other people's standards. Home building contractors need to instill these protocols moving forward by providing you the ability to choose your dwelling conditions.
Needless to say, one can never sacrifice one's health and just be dependent on the rules set by the apartment manager of the building where you live!
Owning your house can also mean you can avoid interactions with other people. Making sure that physical distancing is practiced!
Unlike staying in condos or apartments, you can never avoid the possibility of being with someone in the elevator, or simply walking along the corridors. Custom home builders have already considered this in their designs moving forward.
LESS COMPETITION IS GOOD
We all love competition as it somehow brings out the best in all of us. However, this isn't true when you are scouting for a new house to invest. It's true that people still buy houses but the pandemic makes people more hesitant in investing money in real estate properties.
It is true that house-building companies get a lot of inquiries lately, however, the majority of people do not just jump in and check out the houses right away.
As mentioned earlier, because of this reality, home building companies also adjust to the market, thus as mentioned above, prices are lower now compared to the same time last year. We know you would agree that this surely doesn't happen often.
When there is less competition, the prices are friendlier, and home building companies agree to this. You surely expect that these prices will bounce back when the economy puts the pedal to the metal once again. It will surely be full throttle. Our estimate is that it will not just only bounce back to where it was, but most probably be higher than the regular price. Invest now and never regret a day thereafter.
NOW IS NOT THE BEST TIME TO GO IN CROWDS
Besides the resurgence of the price, the influx of buyers after the pandemic will be astronomical. You might think that buying a house now is highly unlikely due to the fact that a lot of homebuyers need the physical open house to view houses, but new ways of avoiding crowds will surely give you more options and lots of time to be with your broker to go around and shop.
Luxury home builders are already looking forward for this to happening in a couple of months and for sure they are actually preparing. While they prepare for this, as buyers, you can easily take 10 steps ahead of the rest and make sure to use this knowledge to your own advantage.
Since homebuyers after the pandemic will come in throngs and perhaps schedule the "date" with a real estate broker, this is all going to be tough as things go back to normal. Custom home builders will have their hands full when everything normalizes.
Here's the solution —
Home building contractors have started offering virtual tours of their houses and with this ingenuity, you will be able to cut your decision-making time way shorter.
Thus, you will be able to visit your top choices as soon as possible and even longer at the comfort of your own room.
THE BOTTOM LINE IS —
The best time to do it is NOW! Think of the health benefits and the prices of the properties now. Surely, a pandemic scares a lot of people. But for the few ones who are knowledgeable, make use of this information for your own advantage. Custom home builders gave us insider information about this.