Cost Breakdown for a Custom Home Project in the Greater Toronto Area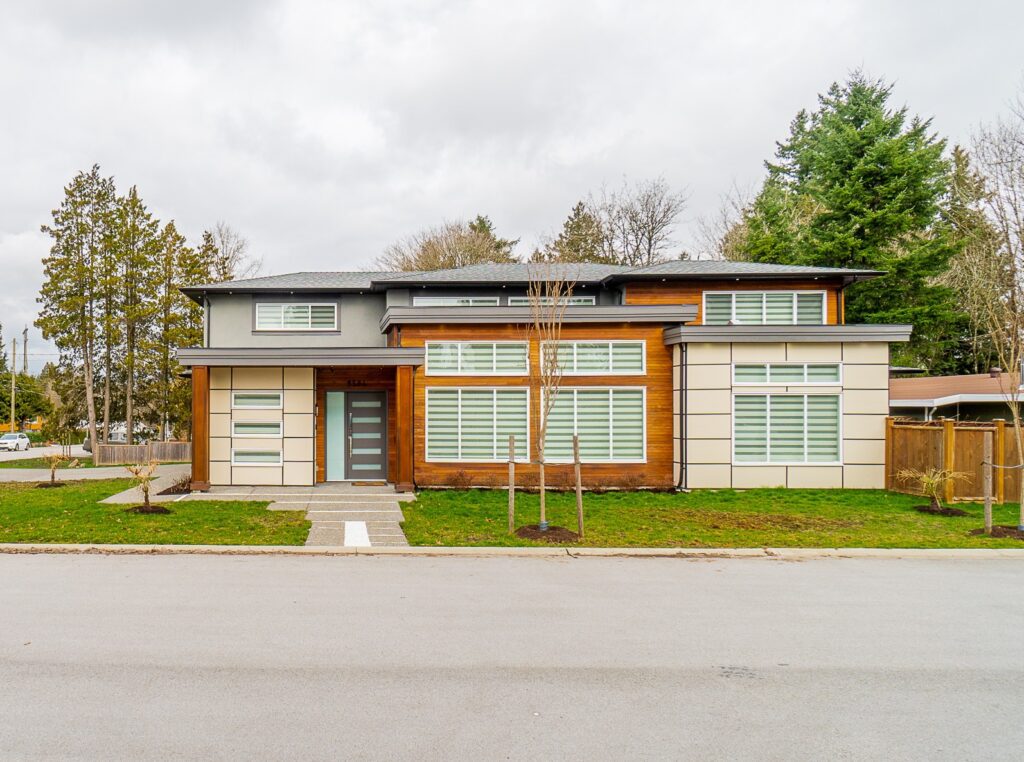 Building a custom home in the Greater Toronto Area can be complex and costly. Since it is a very important project in your life, you must find a reliable Custom Home Builder like SMB Builders. With over 20 years of Residential Construction experience, we build Custom Homes, and do Home Renovations, Home Additions and Basement developments in the Greater Toronto Area. In this blog, we will talk about budgeting for the Custom Home project in the GTA.
There are many factors to consider when budgeting for a custom home, and it's important to understand all the costs involved to make informed decisions about your project. Here is a breakdown of the costs you may encounter when building a custom home in the GTA:
Land/Lot acquisition: The first step in building a custom home is to choose a neighbourhood you like because this is where you will be living for a long time. You can buy land, an old bungalow or a ranch to demolish and build your custom home on. The cost of this acquisition would depend on many factors like the city, neighbourhood and type of property you buy.

Design and engineering: Before the construction of your custom home in the GTA can begin, you'll need to have detailed plans and specifications drawn up by an architect or designer. The cost of this step depends on the size of the project, the area of the custom home, the number of floors and the interior and exterior design of your dream custom home. The final design could take 2-3 months. After that, it is ready to be submitted to the city hall for approval.

Permits and inspections: You'll need to obtain various permits from the municipality where you plan to build your custom home. The cost of permits varies among different cities and municipalities. The permit application can take a few months to approve, depending on how busey the building and development department is. If you chose to buy a rundown property, you would also require a demolition permit as well as the building permit to start the construction of your custom home in the Greater Toronto Area.

Materials and labour: Most of your budget will likely be dedicated to materials and labour. This includes the cost of lumber, concrete, roofing, windows, doors, plumbing fixtures, electrical fixtures, and more. You'll also need to factor in the cost of hiring skilled tradespeople such as framers, concrete workers, drywallers, painters, carpenters, electricians, and plumbers. These costs can vary widely, but it's common for materials and labour to account for about 90% of the total cost of building a custom home.

Finishing touches: Once the basic structure of your home is complete, you'll need to add the finishing touches. It is very important to allocate the right amount of budget based on what type of finishing you prefer. Your

Custom Home Builder in the Greater Toronto Area

, like SMB Builders, should be able to help with this step and ensure the cost is added to their invoice before the project starts. Finishing material prices range from standard to luxury for all different finishing materials like

tiles floors, kitchen cabinets, countertops, plumbing and electrical fixtures, and exterior finishes

. This includes things like flooring, paint, exterior and fixtures. These costs can range from a few thousand dollars to tens of thousands of dollars, depending on your preferences and the size of your home.

Professional fees: In addition to the costs of design, engineering, and construction, you'll also need to budget for professional fees such as legal fees, real estate fees, and financing fees. These fees can add several thousand dollars to the overall cost of your project.
As you can see, building a custom home in GTA can be a significant investment. It's essential to carefully consider all the costs involved and work with a reliable Custom Home Builder or General Contractor like SMB Builders to ensure your project stays on budget. With careful planning and a clear understanding of the costs involved, you can build the custom home of your dreams in the Greater Toronto Area (GTA).