Custom built houses versus houses for sale in real estate – The secret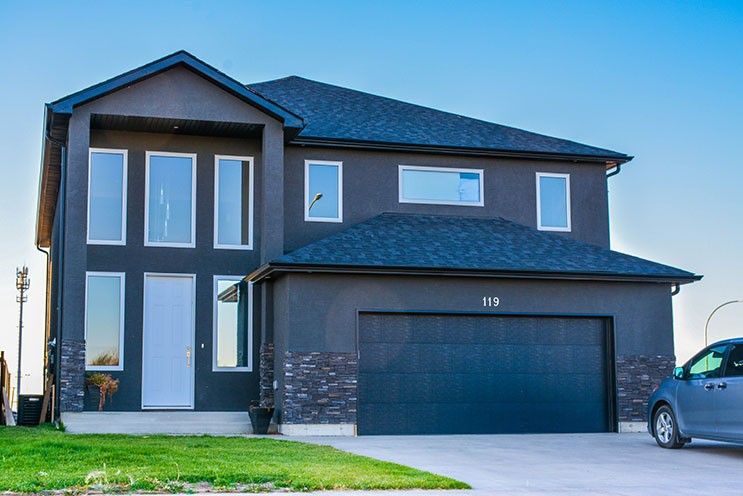 You can agree that owning a house for the first time can be overwhelming. Not only do you have to crush numbers just to fit your budget to get the property.
But there's also one daunting task.
In other words, the perfect house amid an ocean of real estate for sale.
You see… there's a tiny piece of advice that several first-time homeowners may not have been told about when looking for a house.
What is it, however?
There's always the option of hiring professional custom home builders to develop your custom-built house, aside from the popular choice of buying real estate.
In case you might be asking yourself:
What are the advantages and disadvantages of the two?
Read till the end, and you might get swayed by the advantages of custom-built houses versus real estate houses!
Real Estate Houses:
You probably know that buying real estate is still the most common and widely-known way of buying a house, right?
For some people
The first thing that comes to mind is to find an excellent realtor who'll help us find our very first property.
But
Some people opt to go house hunting on their own without getting any professional help whatsoever. And this is wrong!
You need to understand the following:
Buying a house without getting the proper research provided by professionals can be pretty problematic.
Things like:
• the history of the lot
• or the kind of neighbourhood the house is on,
Could cost you many regrets in the long run! And then regret that you are in the wrong neighbourhood or even worse: the money you've spent!
As home building contractors, we will help you look at some pros and cons of buying real estate.
Pros of Buying Real Estate
– Move-in ready:
Perhaps, the most compelling aspect of buying an existing home is those three magic words, "move-in ready."
It's like the popular "Buy this second-hand car; it's like new."
The thing is, you know it's not.
Truth is:
There's much bureaucracy that goes into buying real estate.
And yeah, after this documentation is set, that may seem great: you've picked a house, everything paperwork-related is finished – and you can simply pack your stuff and move in.
Turns out:
Buying a move-in ready house is very appealing and convenient for families who are on a tight schedule and can't wait to move into their new home.
Now let's look at the following.
– Costs:
Another advantage is that you'll estimate how much you will be spending to acquire a specific property and keep it.
There are several specialized calculators available online that can help you with:
• calculate the total cost of a property
• mortgage cost
• and taxes.
Something you should consider:
Nonetheless, buying a house can be, in some cases, less expensive than building a house.
Finding an already-built house that fits all your needs is usually quite challenging.
Remember: Everything is already constructed, and if something's not to your liking, you're going to spend a lot on remodeling/upgrades.
Do you have the budget for that, anyway?
Cons of Buying Real Estate
– Customization:
Naturally, choosing a house that's been on the market is probably not the exact one you've always dreamed of.
Think about it:
• The estate was probably built for another family who lived there before you.
• Or it was built based on the developer's specifications, which twenty or thirty other houses also share.
Is this something unique at the end? Does it make you feel proud?
Imagine going home and you're driving into a street with houses that all have the same colour and design as yours on a dark, stormy night.
You could get lost!
On the other hand:
Maybe you'll find the perfect house.
But it won't have enough bathrooms, or maybe the kitchen will be too small for your family's dining activities… Who knows?
Think about it:
You'll likely find a house feature that you want to customize.
And, because of things like that, you could get into a money pit and sink more profound as you spend more and more.
Be it on repairs or remodelling to shape the house to fit into your needs and expectations.
Another thing is that, you will soon discover nooks and corners that aren't as good as what they looked like in photos that inspired you in the first place.
– Maintenance issues:
As if that's not enough:
Houses for sale can stay in the market for months, or even years, on end.
So, you might be buying a property that hasn't been remodeled or upgraded for a very long time.
And you thinking that the price is very affordable.
Now add the maintenance costs to the wear and tear, and you'll see a different picture:
It would have cost you the same as when you buy a custom-built house where everything's new, and designed by affordable home builders!
On the other hand:
You don't have to worry for that when to choose with custom house builders in Saskatoon.
Now, let's dive deeper into:
Custom-built Houses
It's highly advisable for first-time homeowners who are looking forward to living in their dream house to go with custom-built homes.
When you hire a professional construction developer to build your custom-built house, you know that you're:
• paying for a house that'll be exactly how you want it to be
• you get to make the decisions with its design and in everything else about its construction.
You'll know more about some pros and cons of buying custom-built houses!
Pros of buying a custom-built house
– Customization:
You make all the plans because every person is different:
• As a first-time homeowner, you can say exactly what you want your house to have.
• Meaning: you can customize the home you're buying.
• Pick out everything: from flooring to the style of the doorknobs.
• Going through a journey. A step-by-step process.
The best part?
Once you finish the house – you'll know you're moving into a place that you chose yourself!
– Good for the environment and you:
Houses built decades ago were made according to its time, so are they today.
Nowadays, we know that:
The environment is crucial to our existence.
People in this modern age recognize that they need to take more caution, such as reducing the emission of gases and saving water.
You see:
Many people don't realize that houses can also be prejudicial to the environment.
Thus house development methods also need to change!
Fortunately, some laws dictate how we must build new houses.
And these laws are in favour of the environment.
And the Good news
The professional home builder of your custom-built house is obliged to include energy-saving solutions in your new home.
Which can decrease your expenses significantly in the long-term.
Think about it:
First-time homeowners don't have to worry about buying a house with lead-based paint, which is highly dangerous to our health!
What a shocker, eh?
Additionally, you can opt to customize your house so that it will be a smart home.
For instance, you can install self-dimming lightbulbs or wireless sensors that allow electronics to turn on with voice commands.
Cons of buying a custom-built house
– Timeframe:
A disadvantage of a custom-built house is that you'll have to wait at least a few months before moving in.
It takes a while to build a house from scratch.
Know this:
If you're in a hurry to become a first-time homeowner or if you need to move into your new house as soon as possible, a custom-built home might not be the best option for you.
– Costs:
You have the opportunity to customize your home, right?
Well, your expenses may vary depending on the materials you pick out.
Of course, we from Green Villas – professional house builders in Saskatoon – can help you with that, so you don't have to worry too much.
But wait, let us tell you something.
It would help if you kept in mind that choosing cheaper materials is not as dependable as more expensive, high-quality ones that are guaranteed to last the test of time.
That way, you'll be saving more money in the long term!
Note the following:
That way, your custom-built home won't need any repair for a few years whereas an existing house might show maintenance issues from the very beginning.
Whereas an existing home might show maintenance issues from the very beginning.
For more information, contact us directly