Great house bad neighborhood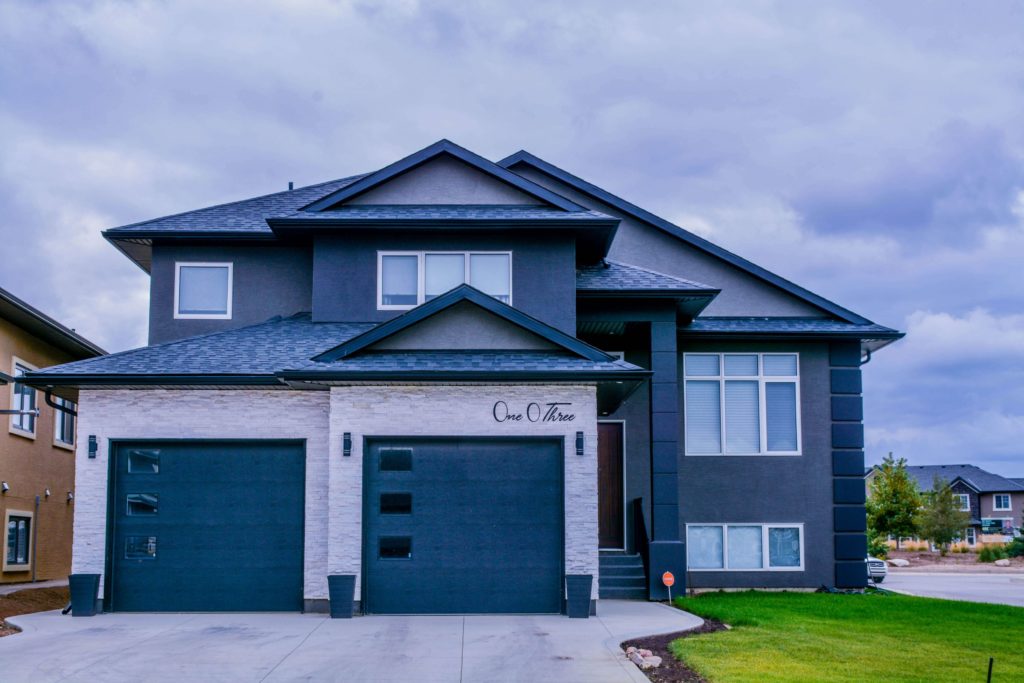 To begin with, developing a custom-built house is one thing.
But, there is an essential step, a homeowner must take: picking the perfect lot to build their new home.
That's why it's vital to choose a professional home builder.
But:
Before you hire a developer to build your custom home, you need to consider a few factors about the lot or the neighborhood where you'll construct your house.
Simply put:
1. It's crucial to take time looking for available lots for sale.
2. Consider all the options out there thoroughly.
3. Make sure that you'll be purchasing the perfect lot for your new home.
In this article, you'll get to know more about how to:
✔ Choose your lot.
✔ What you should consider before purchasing it.
If you want to save lots of money, make sure to skim throughout this article!
Why is it important to choose your own lot?
Neighborhood:
Think about the following:
Everyone wants to live in a friendly community.
Everyone wants their children to be able to ride their bicycles or play with their friends in the front yard without being worried about anything happening.
Everyone wants to live in a safe neighborhood with friendly people.
Let's not forget, the location musn't be too far from the children's school nor their jobs.
In a nutshell, it always has to be, "Location, Location, Location."
Now:
When you buy real estate, there is a slight possibility that you'll find an incredible house that is located in an awful neighborhood.
On the other hand:
When you hire a custom home builder:
• You can either see the lot locations that they have to offer
• Or ask them to accompany you when you choose a lot
(Note: it is highly recommended to show your lot options to your custom home builder.
This way, they can tell you if the terrain is adequate for construction and also tell you what kind of house you can build in the lot you choose.
Size of the lot:
When you opt for buying a custom-built home, you already have an image of how your ideal house should look like.
Maybe it includes a patio or a pool?
Or perhaps both of them at the same time!
No matter what, you should know:
You'll need a space large enough to build your dream house.
When you hire a custom home builder instead of buying real estate, one of the perks is that YOU get to pick the perfect lot for your new home.
And the best part is:
You can pick the neighborhood where you want to live, and you can also choose the size of the lot you'll purchase.
Meaning: It's a big house where you can have everything you want in it!
4 Things to Consider Before Buying Your Own Lot
Zoning Restrictions:
First and foremost, you need to check the zoning restrictions of the area where you'll buy your lot.
Why though?
Some areas do not allow certain types of construction to be developed.
So you need to make sure that the construction of your new home will not be prohibited.
On top of that:
It's also essential that you check if there are any plans for building a highway or a large structure near your home that may disturb your peace by producing loud noises and pollution.
You can check Saskatoon's Zoning Bylaws here.
Topography:
You also need to check the topography of the terrain for your lot.
Here's why:
You must involve your custom home builder early in the process of purchasing a lot.
Why is typography so important?
To determine what kind of work needs to be performed before the construction even begins.
Simply put:
Sometimes you find a lot that may give you more value for your buck.
But your terrain will need to have trees and rocks removed, or maybe it will need some extra work to be able to handle the foundation of your home.
Depending on the quality of the earth's soil, you will either:
• spend more money or less money to make the piece of land suitable for construction.
• And these are things that the professional home builder will determine once they inspect the lot!
Utilities:
Utilities like:
• city water
• sewage
• garbage collection
• snow plowing
Are essential for any property.
If your piece of land doesn't have roadway access, then it may not have these utilities available right away.
If there are no electricity or cable services nearby, it is highly likely that you will spend a lot of money making these utilities accessible to your new home.
So, make sure to:
Purchase a lot that already has access to these utilities to save money.
And spare yourself the trouble of having to bring all of the essential services to your new home.
Orientation:
Now, the next step is quite important.
When your house is properly oriented, you'll get the most out of the sunlight.
It'll take in the warmth that irradiates from the sun during the winter, and it will take less of this same warmth during the summer.
So, how to determine the perfect orientation?
You might not know how to do it, and this is another reason why it's essential to show your professional home builder the lot you are planning to purchase.
The custom home builder has experience in this department and will tell you how the sun exposure is going to affect your property and what is the proper orientation.
Choosing your own lot.
This has been a quick overview of the perks of choosing your own lot.
Not only do you get to choose the size of it, but you will also get to choose the neighborhood where your professional home builder will develop your new home.
And the best part?
You'll get to see how your future neighborhood is like.
Is it too noisy? Are your neighbors friendly or not?
You'll get a proper perspective of that.
As well as get assessed if it's easy to reach your lot…
…or if you'll have trouble finding a nice roadway.
Check essential utilities on your lot – water and electricity.
Furthermore, see if you have to spend money, making it accessible to your new lot.
Remember:
Keep in mind that you must ask your custom home builder to accompany you during this process so that they can tell you whether or not you're picking an appropriate lot.
For more information, contact us directly.