THE ULTIMATE GUIDE FOR WINTER HOME BUYING — Get that dream house despite the cold!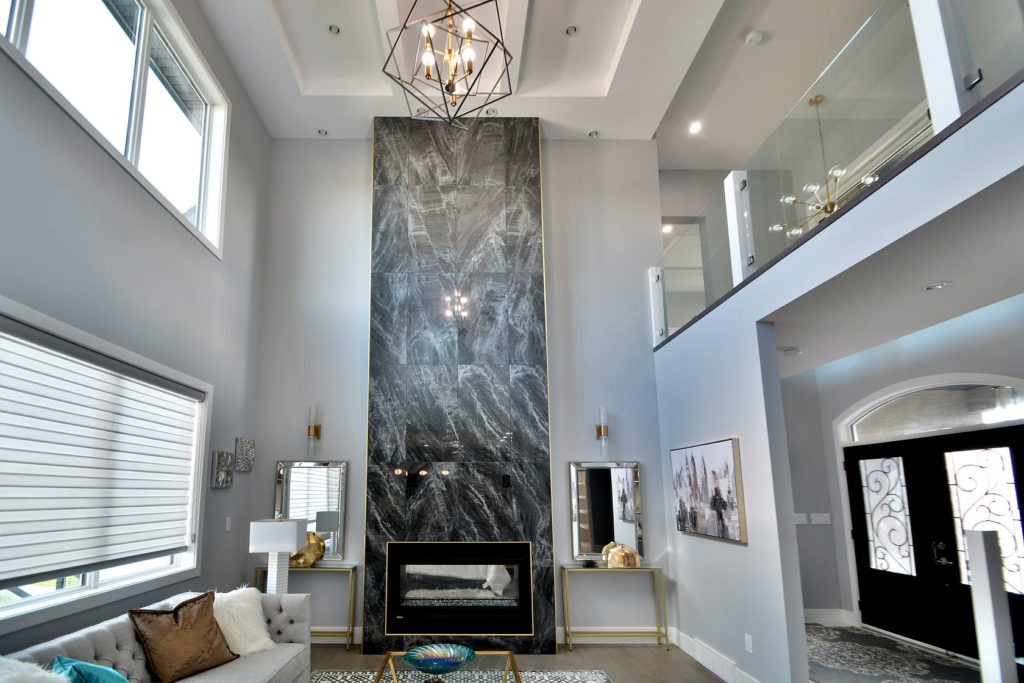 Are you prepared to BUY YOUR FIRST HOME or level up to your dream house but catch up until winter blows? For most homebuyers excited to move in before the year starts, much scouting around for that perfect house during the winter gets set back a couple more months.
However, would waiting for the buds to blossom and swimming pools to warm up hinder you from the sweet discovery of a new home you adore at an equally fantastic price?
Well, it could.
Although celebrations could still be held during the holidays, the extremely cold weather and slippery sidewalks could keep the less eager house hunters glued to their living rooms with a good cup of hot coffee. But factors such as the weather should not hold you back from finding your dream home.
Although granted that there are many more houses to choose from in the market during the warmer seasons, one often finds themselves in competition with a lot of other more aggressive buyers as well. In such cases, offers to buy a house would only get accepted at lower prices. The decided homebuyer would have better chances than to go winter house hunting.
So, the question is, are there advantages to buying a house in winter? In this article, we will discuss why house hunting in the winter might be the best thing you can do!
BENEFITS OF BUYING A HOUSE IN WINTER
There are quite a few places where it is warm and sunny almost all the time, where potential home buyers do not have to battle freezing temperatures in their search for a new home. But suppose you are in an area where the sun hibernates for a longer time and the snow piles up for days. In that case, the real estate market also hibernates during this particular season.
There may be better times to scout for homes in the winter, but waiting around may lead to an opportunity loss.
Buying a home is a major investment one can make. Stalling your search will cause you to lose out on a great deal, and it is something that you want to avoid.
Here are five reasons why shopping for homes in the winter may be a great idea:
1. It is Cheaper.
This may only be the case with every deal you get with every home, but there will be those trying to sell their property at the lowest listing during these months. Some homeowners tend to match them with aggressive pricing when selling at an off-peak market value. This will, in turn, enable your bank account to grow or even make you able to afford a home you usually could not.
2. Fewer competitors.
Many people avoid home searching in the winter because they find it inconvenient to transfer homes or burden the children with sudden changes during this time. There will be less competition in terms of people that will be interested, and you will have more time to choose and negotiate with ease. This will lead to excellent stress reduction and considerable savings in the end.
3. Practical check-ups.
Falling in love with a house in the summer is easy! The light enters the place perfectly, and your imagination can run wild with all the fun and romantic things you can do. But what of heating? How the house accommodates ice and frost? These are essential things to consider when purchasing a home since you want to be warm and comfy when it's bitter cold outside. Seeing and feeling the house during the winter is the perfect test for weather endurance.
4. Service
Since real estate agents will have lesser customers in the winter, they can and are willing to cater to you anytime you need them. Similarly, financial institutions such as banks and lending companies, lawyers, inspectors, and surveyors will also have decreased real estate clients to work with during winter time. In effect, you will get to close your buy quicker, which is an advantage in several states.
5. Enjoy lower rates on your move.
Finding good movers during the summer or spring is almost impossible due to the demand. Because it is the peak season for moving, the movers charge you the top price for it. But in the winter, movers have fewer clients. Less demand means discounted prices.
As illustrated, your area and the available houses it offers in the market will influence whether there are definite advantages to purchasing a home in the winter months. So, it is always best to be more open.
DRAWBACKS OF BUYING IN WINTER
There are always two sides to a coin. Advantages will always be confronted with disadvantages. To make the best decision, we should always look at both sides. Let's take a look at the drawbacks of buying a house in winter:
1. Limited choices. As many people delay listing their homes until springtime, your dream home may be more challenging to find. If you do not wish to adjust or compromise, then waiting until peak season might be best, so you will have more options.
2. Challenges in-home assessment. You might be able to check for the winter stability of the house, but all the rest, like the garden, swimming pool, and landscape, will have to be a surprise until spring.
3. Difficult weather conditions. You could get lucky and pick out a beautiful winter day to move, but the odds of getting a bad one are also pretty high. As if moving alone is not stressful enough, adding a blizzard will undoubtedly turn things up several notches!
4. Hard for kids. Moving before the end of the school year is always hard for children. It means saying goodbye to routine, old friends, classmates, and teachers and having to adjust and reacquaint themselves in a brand-new environment with strangers.
GETTING A GOOD DEAL ON A HOME IN WINTER
Refrain from letting the opportunity pass you when looking for your dream house. Lesser people searching for homes do not mean there are no interested parties. You may be one of many knowing of the great deals you can get in buying a house in the winter.
Once you come across a house that fits the criteria you are looking for, do not hesitate to move on it, no matter how heavy the snowfall may be.
Check out this list of tips when trying to negotiate for good deals that apply during the year:
1. Get the paperwork done. Check if you have the suitable requirements to apply for a housing loan. By then, you will get to know how much or at what price range of the property you will be able to afford. A prequalification letter that you can get from a lending institution will help when you make offers to sellers. This can even give you an edge when several buyers are going over a particular property of choice.
2. Be clear on what you want. Determine what is essential for you and what holds more importance. Will it mean that you have to be situated near a school? Will you need your workspace? Knowing what you need and what you want is essential. Having this at the onset will help ensure you make a decision you will not regret.
3. Refrain from constraining yourself to a fixed value. Determine the most you can afford for a property you want and a weight you think you can get away with. Winter will not guarantee to give away prices, so be prepared to negotiate and try to get the best deal you can get without going overboard.
4. You must have contracting skills in construction to attempt to underestimate repair costs when browsing around during winter. DIY usually tends to save you many dollars if you know how; if not, consider that if you used professional help to fix things on the properties, you see you can subtract this from the asking price of the seller during negotiation.
5. Look into getting a home warranty. If there are amenities in the home that you may not be able to inspect thoroughly because of the weather conditions, try keeping in mind to ask for a home warranty so that it will cover these issues. Consider using an experienced real estate agent and legal advisor before signing anything.
IS PURCHASING A HOUSE IN WINTER A SMART MOVE?
Finding the proper timing in finding a new home is similar to all other investments. You win some; you lose some. What matters is your readiness to do it. And once you have determined that you are ready, don't let excuses stop you from going out and getting it! Not even the weather!
If you are financially qualified, zero in on what you want and need in a home and list them. Shopping for houses in the winter is not as bad as you thought; you may even be surprised.
Lastly, know that the home buying process is exactly what it is – a process – which means it can't be rushed. This also means that if you close a deal during winter, you might be able to move into your new home by spring and be fully settled in by summer. Isn't that better than waiting until the following year?
For more information contact us directly.